Feature available on web and Android mobile from version 1.152. Soon available on iOS.
We know that uploading products to Wallapop takes time, so now with your PRO subscription you can republish the products you need in a faster way.
From the section Sales > Completed you will find the Copy button.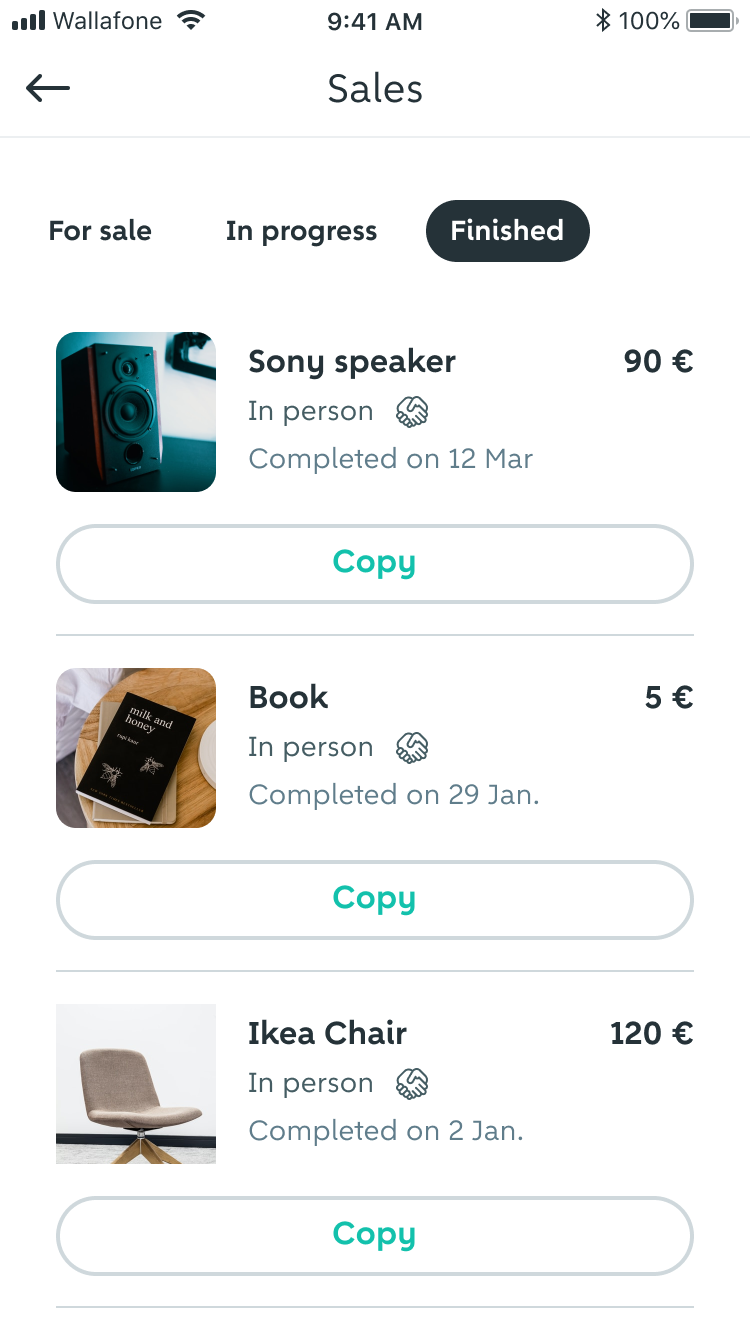 If you click on that button, you will see the fields for uploading products. If you want to change something, this is the moment! You can change the price, the photos or even add some new information to the description field.
If you have everything ready, press the Upload product button.
Have more questions?