You now have the option to offer free shipping to the buyer on the items you choose. Buyers value free shipping and it can help you increase your sales.

This benefit is only available to users with PRO subscriptions in Multicategory and Motor&Accesorios.

You can activate this option both from the app and from the web.

How do I activate free shipping on my products?
You can choose the free shipping option at the time of uploading an item by checking the "Offer free shipping" option. You can also modify an ad and add it later.

Please note that this is a manual option and you decide on which items you offer it.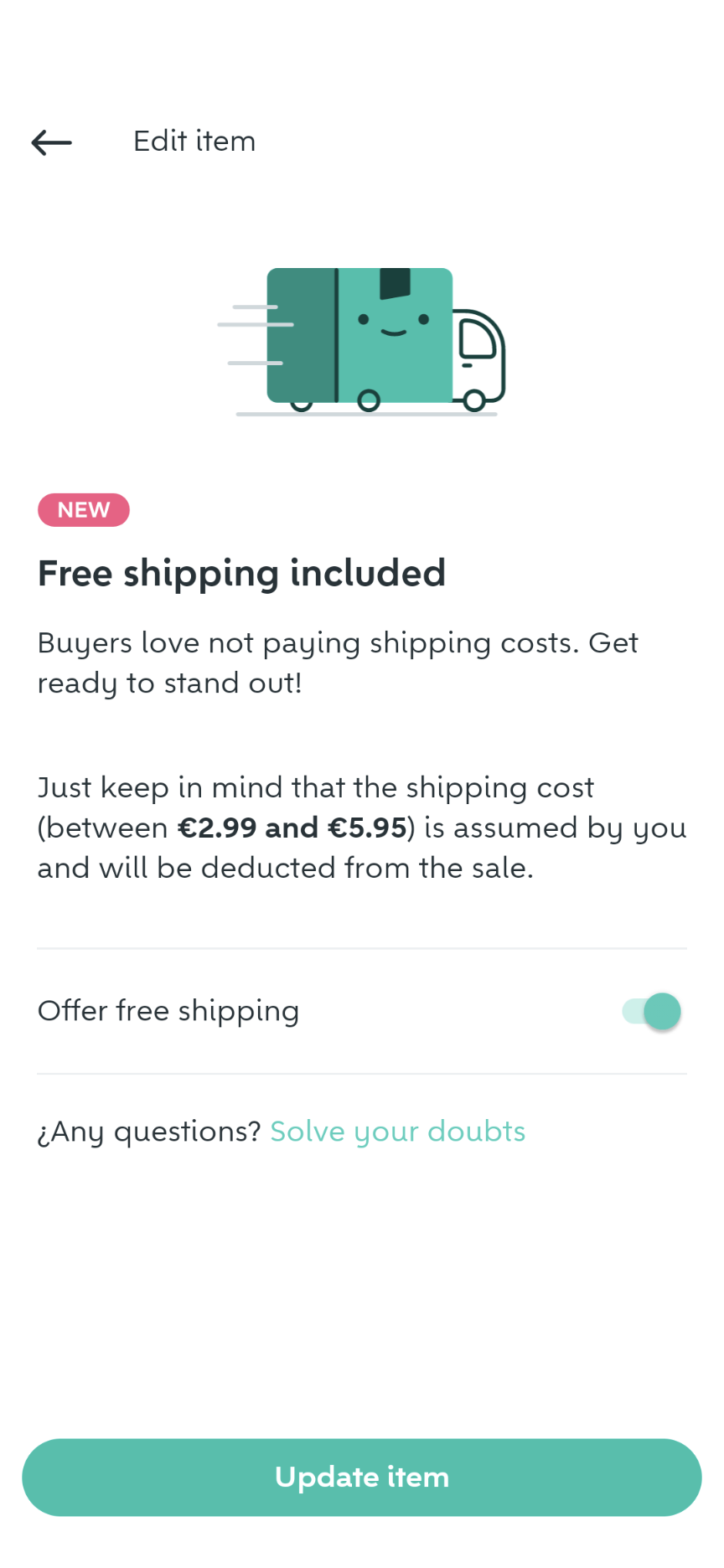 As a seller, how do I pay for shipping?
You will be able to see the amount of the shipping cost when the buyer makes the purchase and before accepting the shipment. The amount will be deducted from the sale price, once the payment is made to your wallet.
As a buyer, how do I know if an item has shipping included?
To detect the products that have shipping included, you will see them on the wall with a "Free Shipping" message and in any case, remember that you can check the total amount of the service can be checked on the payment summary screen, always before confirming the payment.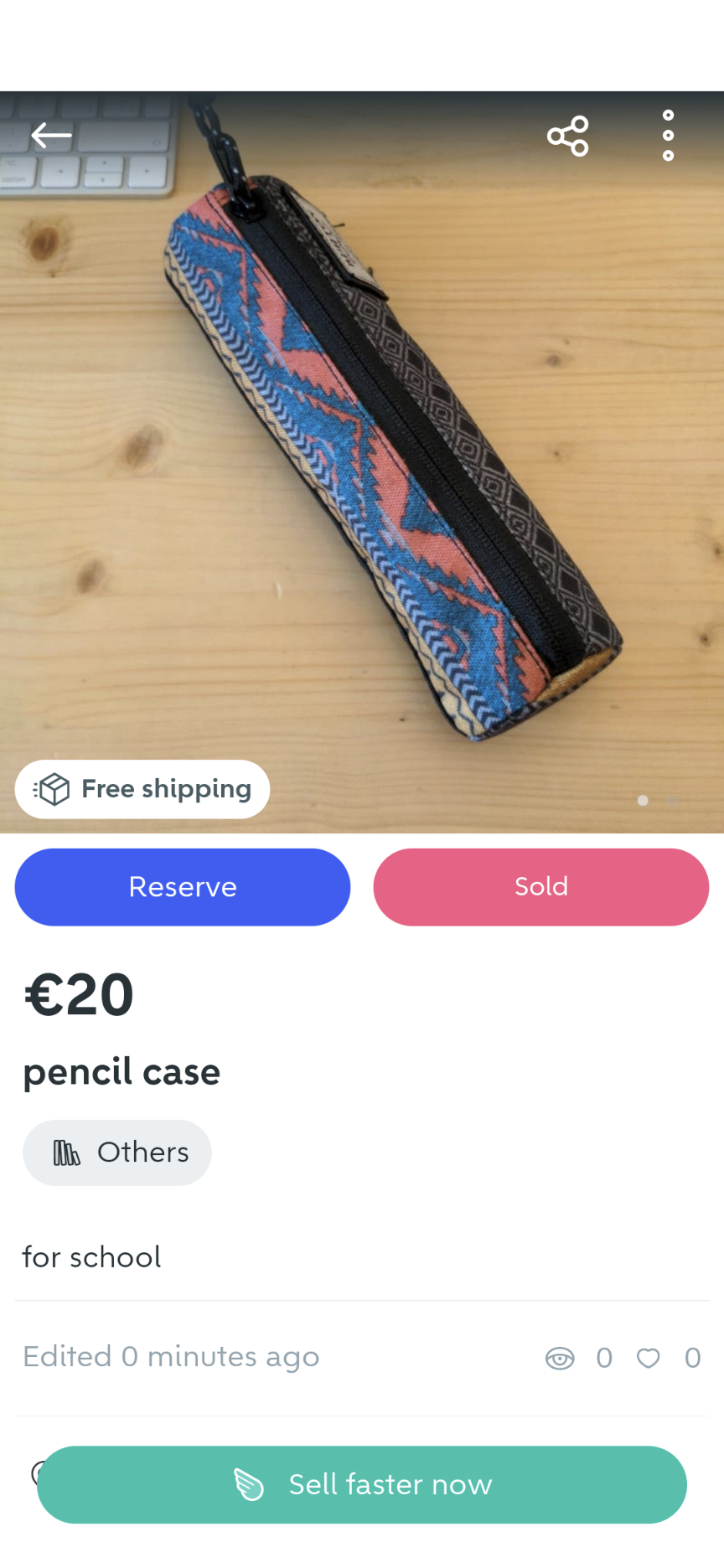 Possible errors and solutions
I get an error when I try to upload or edit a product with shipping included.
It is possible that the price of the item is too low and it is not possible to deduct the shipping amount at the time of payment. Remember that the shipping price is a minimum of 2,95€ so the product can not have a price lower than that.
I do not get the option to offer free shipping
This benefit is only available for products in the categories of Multicategory and Motor & Accessories, so if you do not have one of these two active subscriptions or your product is not within these categories you will not be able to offer free shipping.
Have more questions?