With Wallapop you can also pay in person from the app. Here are the different options you have:

Pay in person using the balance of your wallet
You must access the wallet and click on the "Pay" button that you will find under the balance you have available.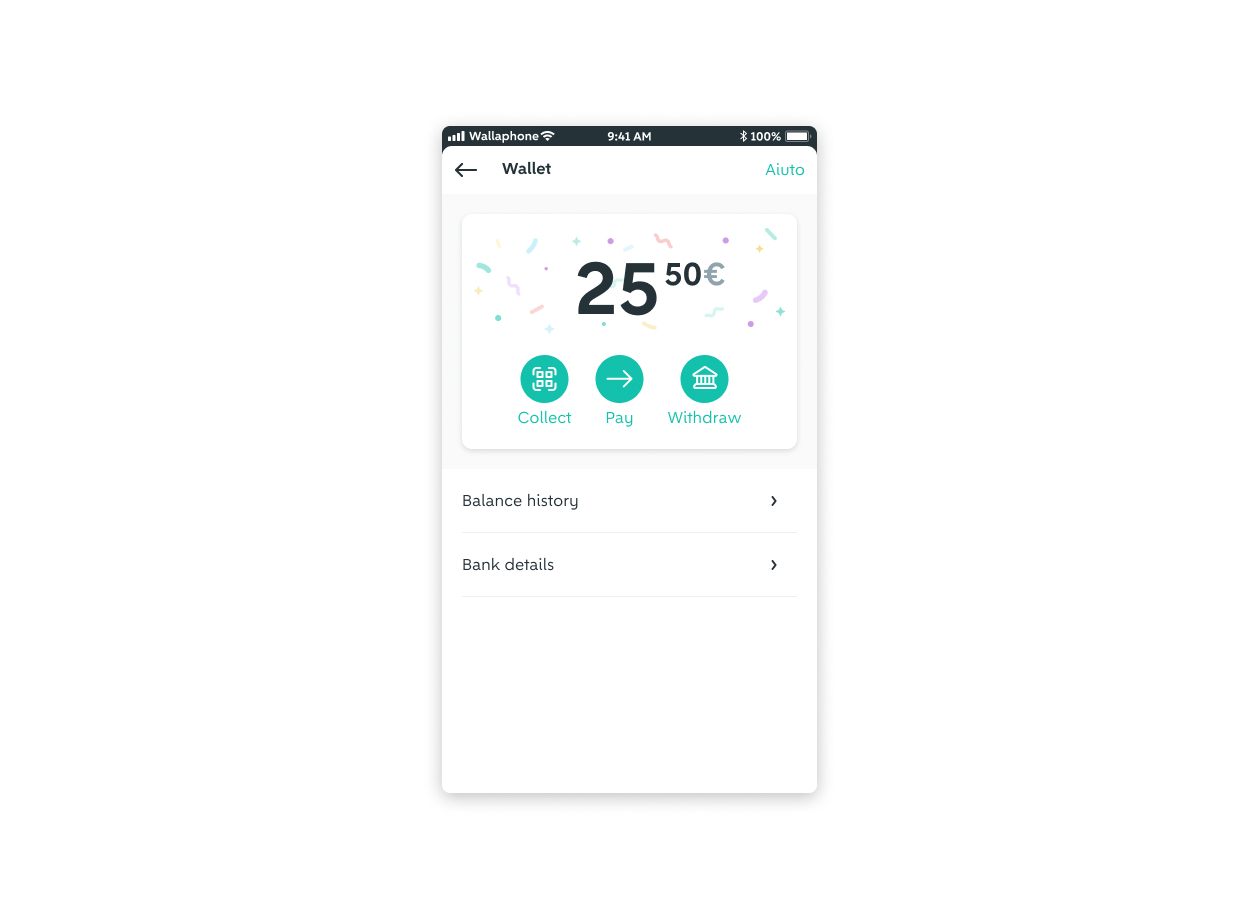 Then indicate the product you are going to pay for, confirm the amount and click on "Pay now". Remember that it must be equal to or less than the balance in your wallet, it is not possible to make payments for higher amounts.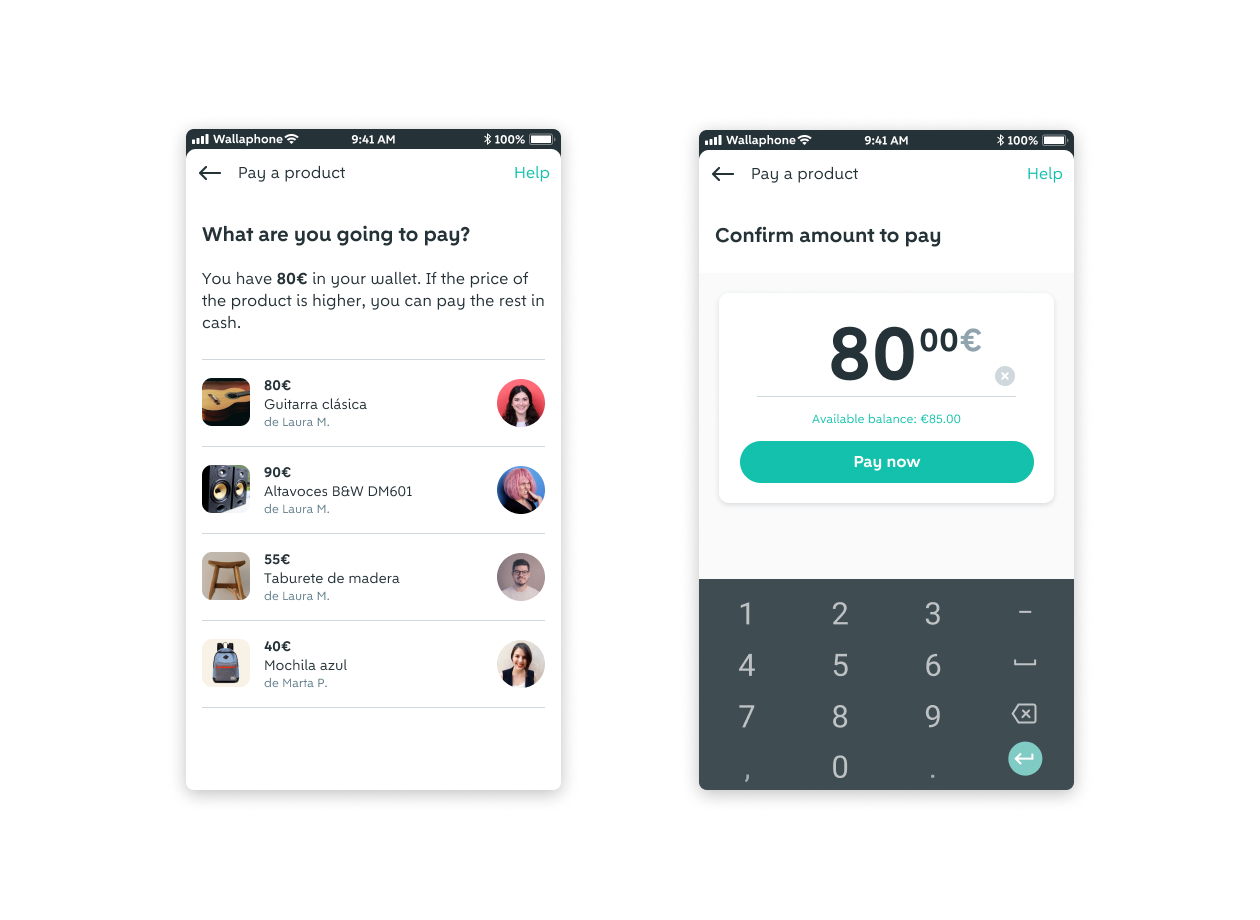 Then a QR code will be displayed on your screen for the seller to scan it from the option you will find in your wallet. If for some reason the camera on the merchant's device is unable to scan the QR code, you can scan it manually using the alphanumeric code you will find below the QR code.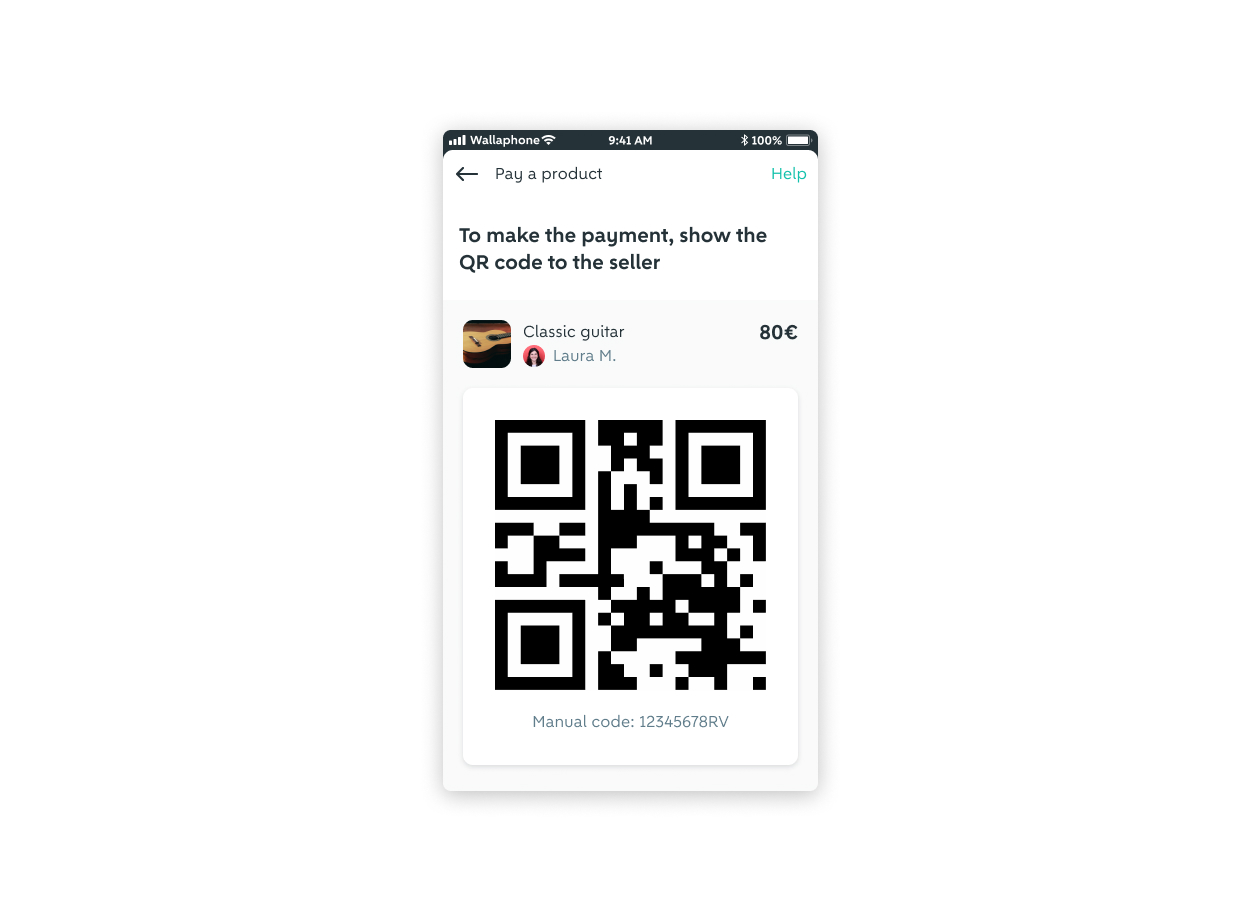 Pay in person using your card
You must access the product you want to buy and click on the "Buy" button, a new screen will open where you can select how to pay, in person or by shipping.
Then you will see the option to open a chat with the seller or to pay for the product. Click on "Pay" and there you will be able to confirm the amount you have agreed with the seller for the product.
On the next screen you can decide how you want to pay:
Wallet.
Bank card. If you do not have a card you must register it before making the payment. You can also edit the card.
Mixed payment. In case you don't have enough money in the wallet you can make a mixed payment with a card.
Please note that payment with wallet is free of charge and payment with card or mixed payment has an additional cost for payment processing.
After choosing the payment method you will see a summary of your purchase and clicking Continue will open the QR code to make the payment. You must show the code to the seller to make the payment and the money will appear in the seller's wallet.
Please note that the QR code is valid for 5 minutes. If after this time the payment has not been completed, the code will expire and a new one must be generated to finalize the sale.
Keep in mind that this is a deal between individuals and that in any case Wallapop can not mediate or there is no option to claim if the product is defective or different from the one offered.

If you are the seller and you want more information about how to cash in person using the wallet you can consult this article: Collect money in person with the wallet.
Have more questions?